Ever since the release of Warcraft in 1994, players have loved the ability to battle and grow in ways. From the creation of new buildings to hearing the sounds of the local blacksmith working on new weapons, players have been inspired to create a new world for themselves. Creation and destruction go hand in hand, so it's no surprise that many of these games include battles. The two are intertwined, quiet and passionate, just like the keys under the finger of a pianist. The beauty of playing games in this modern environment is how we can experience this joy on our phones.
When it comes to building and fighting, I believe that Warcraft and Age of Empires will be among the first games people think of. They have become a part of our youth. I wonder if you still remember the phrase for the tribe when you were under the siege. No doubt that some players still remember when the cursor flashes on the battlefield, as they defend themselves from the oncoming night elves.
Many players will remember looking for cheat codes in Age of Empires to summon the Flying Dutchman. There are plenty of pleasant memories that have stuck with gamers since their youth.
Even as the years have passed, this genre of games is just as popular as the classics were back in the day. Today I am going to recommend 5 mobile strategy games for you to play on your mobile phone. I hope you find a new favorite.


Clash of Clans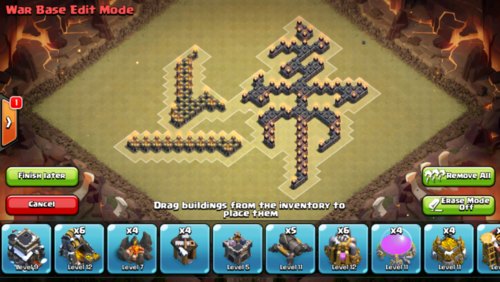 When it comes to mobile strategy games, one of the first games that comes to mind is Clash of Clans. This is a massively popular strategy game gaining millions of players worldwide. This game consisting of goblins, barbarians and giant tribes became an instant classic. As I recall when I played this game for the first time and built my own barracks and city walls. The vibrancy of creating a tribe with my fingertips became an inseparable part of my life in the future. The art style is simple but still gives a good impression. The merging of classic soldiers of history with this bizarre magical continent makes this fantasy world full of infinite possibilities. If you are tired of battling with guns, then Clash of Clans takes you back to the roots of battles.
Building and fighting give you leadership, just as the game advertises: Lead your tribe to victory!
Dragon City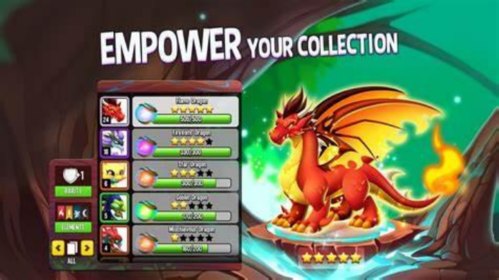 Maybe you want to try something a little different. In that case, how about breeding your own fire breathing dragon? Dragon City is a game developed by Socialpoint that takes place on a floating island. The reason why this game fascinates me is that we are not trying to slay an evil dragon but instead become a Dragon Master ourselves. The future of each dragon is in our hands. The tree of life gives vitality to the island and we must use the various elements to help each dragon continue to grow. I bet you weren't expected to combine dragon breeding and battle but in this game you can. There is something very satisfying about watching your baby dragons grow.
Just be careful not to get too addicted!
Army Men Strike: Toy Wars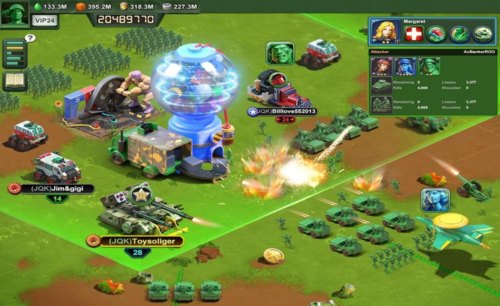 Time will wash away some memories like rain, but the best times of our childhood remain forever. When I first started playing this game, my childish imagination went wild once again. You can command your troops to battle in close combat, maneuver the fighter planes to soar on the battlefield, and fight the enemy in the bedroom, corridor and living room, just like you did when you were younger. Build your own training ground, armor depot and barracks, and experience the fun of being a commander.
I believe that many people have seen this green plastic soldier in their childhood. This game easily blends itself into our memory, just don't forget you don't need to make the sound effects yourself this time around. You can mobilize your entire army, pincer attack the enemy or even have a single soldier become a lone hero. Everything is possible, and this time, the command is in your hands!
Note that in this game, construction and combat are inseparable parts. So as you grow your army, so does your enemy. Just remember that even the toughest soldiers need support.
Jurassic World: The Game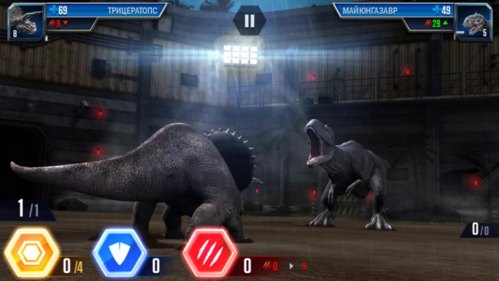 Just from the anime alone, I'm sure this game needs no introduction. I believe that the Jurassic movies are classics for many people. As soon as we saw those dinosaurs, our child selves wondered which would be the strongest dinosaur. In this game, we are no longer bystanders or hunters. We get to build our very own Jurassic Park.
Just like in prehistoric times, we have no rules, what we have to do is to grow our dinosaur empire and breed even more dinosaurs. This game is the dream for many children, and you can realize this dream on your mobile phones.


Talking Tom Camp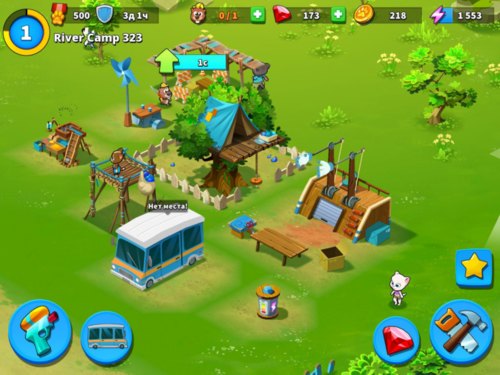 Sound familiar? In the past few years, Talking Tom has taken the world by storm and brought joy to countless people. Only this time, he stopped teaching us to talk, and stopped playing parkour with us. Instead, he has brought along a bunch of pet friends to have a water fight.
We will build sprinklers, towers and puddles. So grab your water pistol and let's have a refreshing battle in the scorching summer heat. Not everyone is so happy-go-lucky, there are evil cats trying to ruin your fun. You'll need to build a camp and a variety of equipment to train a strong offensive team to plunder other players' supplies.
If you are tired of the usual battle scenarios, Talking Tom Camp will be a breath of fresh air.