Idle games are an interesting genre of game. They differ massively from what most people would classify as a game, firstly, they require little to no effort from players as they tend to play themselves, meaning the entry requirements are extremely low making them easy to understand for players of all abilities. The majority of idle games are easy to pick up and play, requiring no prior knowledge of other video games to learn the mechanics. Lastly, even when the game is closed, the game will continue to play itself, meaning you gain experience or items when you next load up the game. These types of games may not be appealing to the most hardcore gamer But it is a good choice for those who only have a short amount of time available or the more casual player.
Mobile Legends: Adventure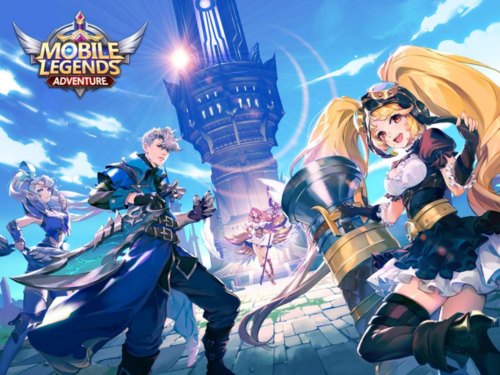 This idle RPG is a spinoff of the popular MOBA mobile game Mobile Legends: BangBang in Southeast Asia. It was launched in February 2019. The first thing that stood out to me was the difference in art style from the original game, changing from a 3D MOBA to a two-dimensional style RPG. The heroes in MLBB have all been animated in 2D, and the character portraits are exquisite, and of course the charm of the art style is shown with the in-game graphics as well. The special effects when using skills are gorgeous, and even if the overall design has changed from the original game, it still has that same charm.
In terms of gameplay, players must create a team of heroes and customize their team to match a formation including heroes in the front, middle and back. In the latter stages, players will have unlocked more heroes and will have the chance to use their favorite combination of heroes in their team. The last thing to note is how this game relies heavily on in-game currency. You can use this to get new heroes or advance the plot. If you are stuck in the story or just want to try something new to earn gold and get resources, you can play the tower climbing mode, dungeon mode and even upgrade your heroes.
AFK ARENA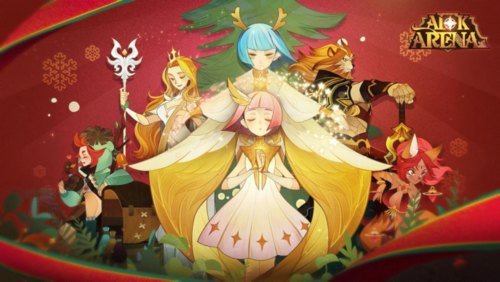 AFK Arena is one of the most popular idle games in recent memory. While it may look to be a simple 2D hero deck builder, it is still one of the best idle games you can play, with an incredibly beautiful art style especially when heroes use their skills in battle. Each character has their own skills and class, you can also see the integration of various cultures from multiple stages of history such as the Middle Ages, Nordic and Chinese to name a few, with their distinct designs matching the characters perfectly.
In terms of gameplay, players need to lead their squads to constantly engage with enemies to gain experience, gold coins and other resources. Team customisation and character development is still the core gameplay. Although this game belongs to the idle category, it is very suitable for both casual and hardcore gamers. Take myself as an example: Initially, I played around 3 hours a day. The main story, arena, maze, and tower climbing modes seem to be endless. When stuck in the game, all it may take is adjusting your formation or using certain characters to progress. After playing for a certain amount of time you are limited in how much you can play per day before recharging your stamina with the in-game currency. So if you are a casual gamer you could just play for the minimum time each day or if you want to spend some money you can play for as long as you like.
Art of War: Legions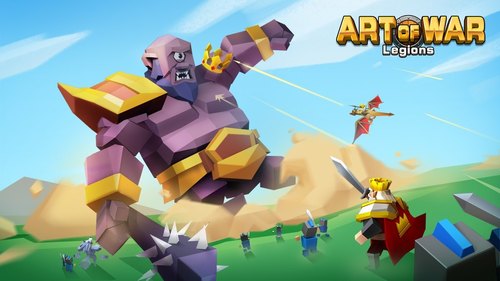 This is the least detailed game discussed today. Not only are the visuals very minimal but it's perfectly suited for mobile phones with a lower performance compared to most. Thanks to this the character models are simple and cute, and there are few special effects. The gameplay is also very simple. Starting from the initial infantry, players slowly collect various melee and long-range troops. In some cases powerful heroes will also join in, allowing you to add them to your formation at the start of battle. I didn't encounter too many challenges during the game, and I passed each level easily. There is also a lack of social connection within this game. PvP is turn based and I couldn't even find a chat box, making this game feel like a single player experience.
Idle Heroes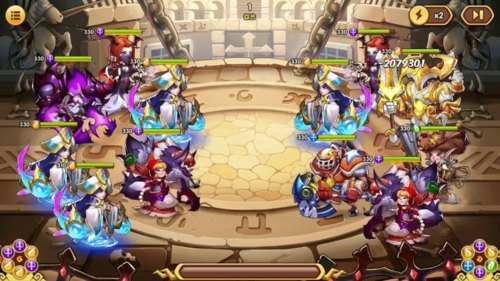 This is a magic based idle 2D role-playing game launched in August 2017. Even nearly 5 years later, the game still holds up visually. The only thing that can be faulted is that the special effects of the skills are a little lacking.
In terms of gameplay, the game has very simple level progression. Players form a team of 6 heroes and place them in formation consisting of frontline and rearguard fighters. After entering the field, the character will automatically fight the enemy, and the player has no control over their team. Therefore, when a checkpoint appears, players need to make adjustments in the front and rear positions, and upgrade their heroes accordingly. Of course, the easiest way is to start with the parts that need to be developed such as hero level, star rank, and equip new weapons. Making it easier to win the next few battles. My feeling from this game is that the gameplay is simple and clear, but the resources are relatively scarce. Also due to not having any engagement during battles it can leave you feeling a little bored. Another issue is how you need to pay to play more of the game if your stamina has been used up for the day. This happens a little too quickly which sours the experience.